Who are we?
At Funeral Arts
GENEVA - VAUD - VALAIS - FRIBOURG
Your specialist in funeral monuments for the whole of Switzerland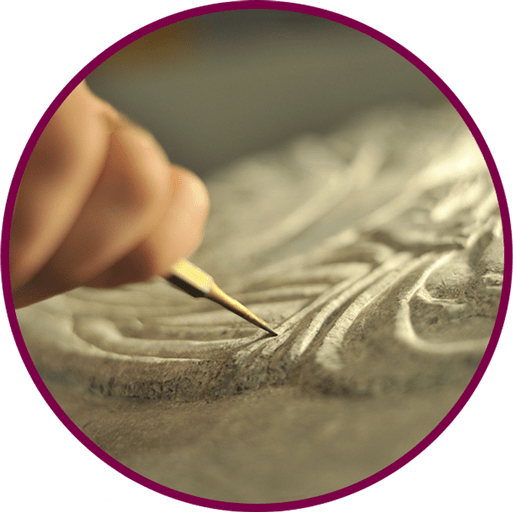 Granite is our passion, working it is our job ...
A raw, natural and ecological material, granite's original character is a sign of the power of time.
For thousands of years, granite has embodied the deep value of human history through the creation of a structure charged with memory.
It is the authentic and timeless witness of ancestral traditions, expressing the diverse aspirations of each person in the respect of recognition.
We have been manufacturing funeral monuments for many years. Our professionalism will meet all your requirements, whether they are qualitative or technical.
Your satisfaction is our first duty.
A dynamic team at your service
From our receptionists to our graphic designers to all our representatives, we have selected the most experienced people in our field.
Our golden rule is simple and precise: To satisfy you.
In order to save you a lot of trouble and with the experience of our entire team, we would be very honoured to help you choose a memorial for your loved one.
We have selected an infinite choice of shapes and materials for a unique person, from the simplest to the most complicated, we create what you like with the sole aim of scrupulously respecting your every wish.
Let's do this together, let's meet at your home, at your convenience.